Survey, GIS & Land Services
Respect for land frames our approach to land development. As surveyors, we apply a range of tools—including aerial drones, satellite imagery and field surveys—to gain a comprehensive understanding of the land. Our GIS team organizes the information into a broad range of usable maps and layers of data. Our planners, engineers and landscape architects use this data to help our clients make wise decisions about how to most efficiently and sustainably develop the land.
Land Development Services
Housing Authority of DeKalb County, GA
An approved vendor for the Housing Authority of DeKalb County, the Collaborative provides a range of land development services. These include land surveying, site planning and engineering, and construction observation. As noted by John Castle, Project Manager, Housing Authority of DeKalb County, "The work performed by Collaborative's Gilbert Quinones has been instrumental in helping the Authority achieve its affordable housing goals."
With approximately 175 new homes having been constructed within the 200-single family Eastside Walk Subdivision development, the Collaborative is currently providing land development services for remaining homes. The Collaborative is currently providing master planning and survey services to develop the new 20-30 unit Sugar Mills residential condo development.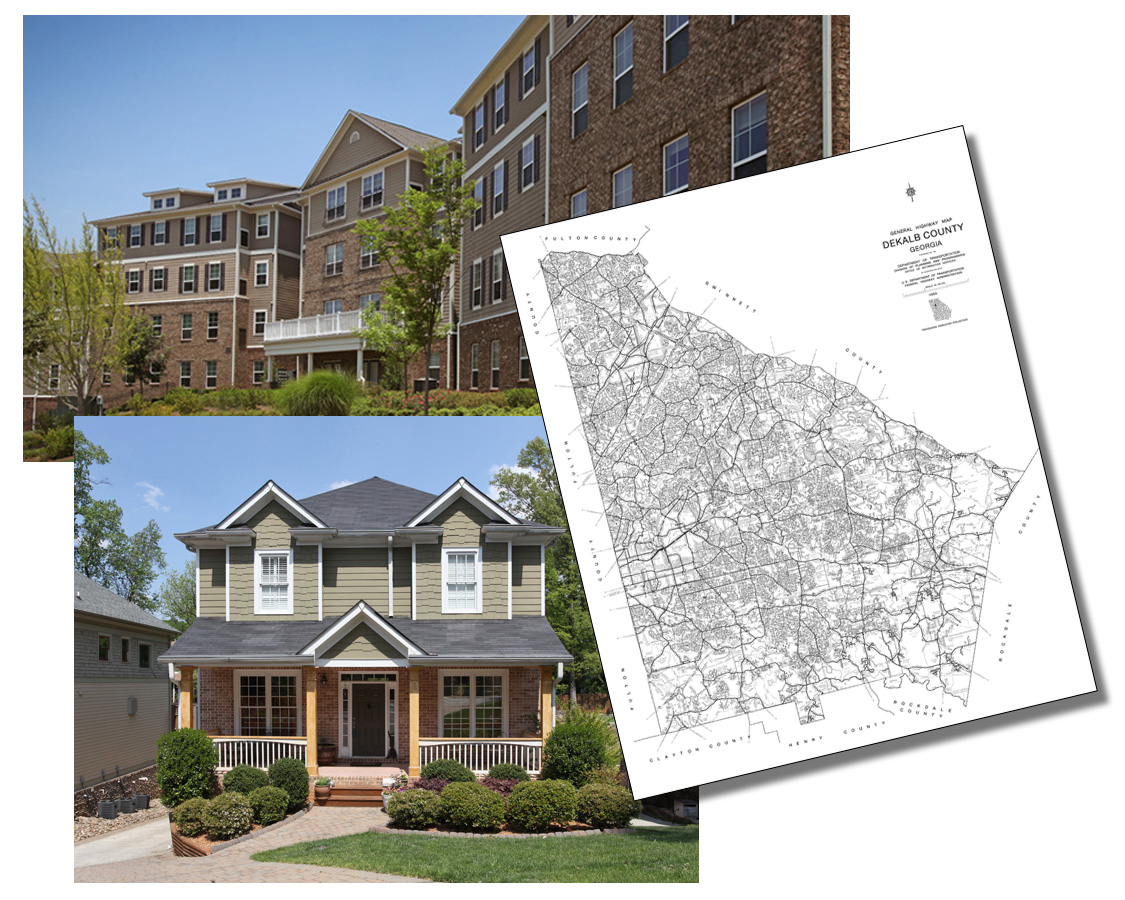 i View, download, and/or print this project summary.