Team of Remarkable People
Hundreds of incredibly talented colleagues have contributed in so many ways to the firm's underlying value of Change for Good®. Over the years, the Collaborative has been fortunate to attract enormously creative and dedicated individuals from MIT, Harvard, Georgia Tech and many of the finest colleges and universities from around the United States and world. The firm's accomplishments stand as a clear and lasting expression of our staff's fine work​ to a person and as a whole.
Your concern and loyalty to your employees has been unprecedented in my experience. I have never worked for a company I have enjoyed more or that believes that there are alternative ways to conduct business that makes the results more fun and creative!
Barbara Patterson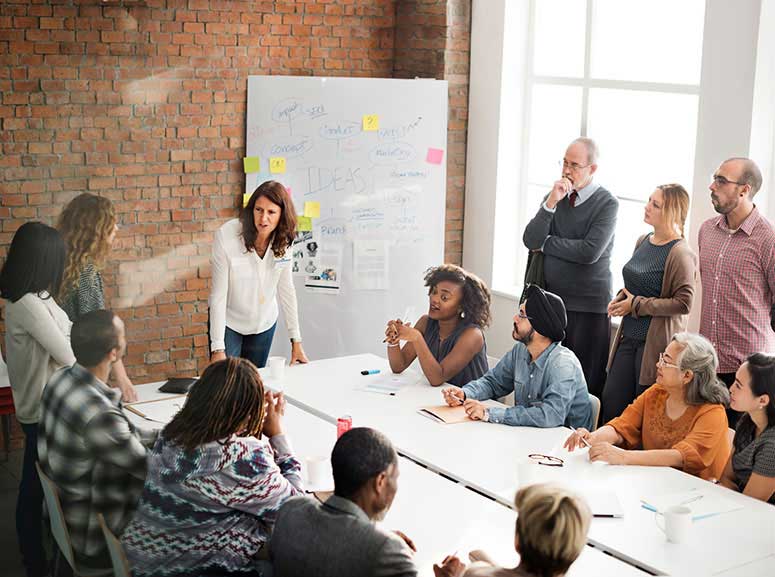 I am grateful for the opportunity to work for the Collaborative and honored to be part of such a great and cool team.
Angela Parker
Thank you for taking a chance on me. Your management style and out-of-the-box thinking has helped mold me into the person I am today.
Jennifer Kremer
The Collaborative has been the most fun and finest work experience I have ever had.
Jim Taylor
It's all about being in an innovative and cutting-edge environment that makes the Collaborative a great place to work. As the West Coast Creative Director, I get the support I need to try new and different techniques and solutions. What a difference that makes!
Roger Margulies
I'm so proud to be part of such a visionary and award-winning team.
Wendy Leung
It really was the best even better.
Doreen Cohen
It is a pleasure and honor to work for a company with such honorable ideals. Thank you so much for your guidance and inspiration.
Brian Day
I have been spoiled working for a company where everyone is treated as a competent and responsible professional. I respect your genuine caring for each employee and your encouragement of people to expand their horizons.
Beverly McLeod