Transit-Oriented Development
Whenever possible, the Collaborative creates compact, walkable, pedestrian-oriented, mixed-use communities centered around transit stations. This makes it possible for people to enjoy lives that are less dependent on cars. It helps support a feeling of community by promoting more face-to-face interactions. And it helps reduce the emission of greenhouse gases by reducing car trips.
Fairmount Corridor Station Enhancements
Massachusetts Bay Transportation Authority
After helping lead an active public engagement process, the Collaborative provided landscape architectural services to integrate new Fairmount Line transit stations with surrounding neighborhoods.
The project involved upgrading two stations and the construction of up to four new stations along the corridor. Also included were the reconstruction and rehabilitation of existing bridges that span the rail right of way, construction of a new interlocking, and upgrade of the existing signal system.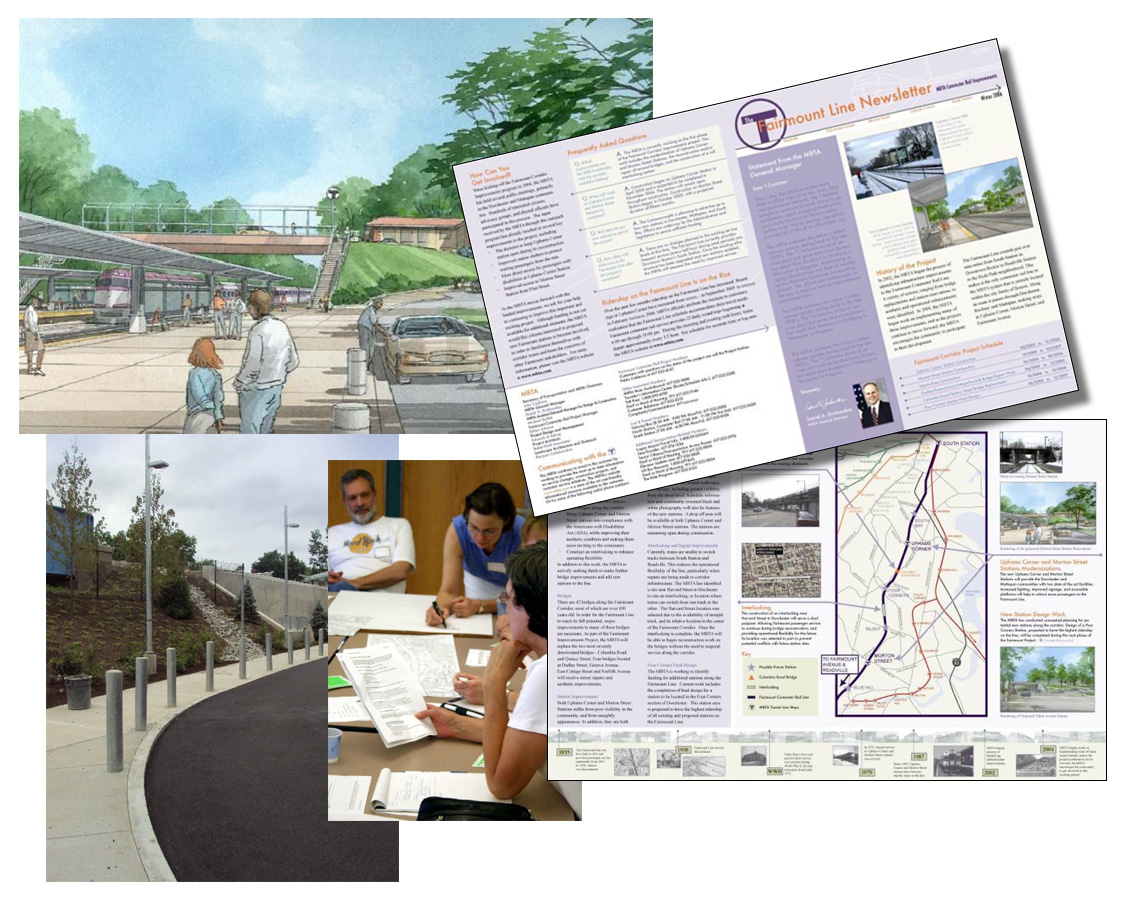 i View, download, and/or print this project summary.