Bike & Pedestrian
Members of the transportation group have led the development of statewide pedestrian and bicycle plans, and assist communities to promote safe routes to school. Hand-in-hand with the firm's landscape architects, we design and oversee the construction of bicycle paths, sidewalks, and multiuse trails.
Statewide Bicycle Transportation Plan
Massachusetts Executive Office of Transportation
Massachusetts features a landscape of roadways and paths that are uniquely suitable for bicycling. Building upon its efforts to improve conditions that lead to increased bicycle use, the Commonwealth engaged the Collaborative to develop its Statewide Bicycle Plan. The plan features a strategy for building a network of intercity connections and a set of roadway and facility improvement priorities. The Collaborative produced the first GIS-based comprehensive inventory of on- and off-road bicycle facilities, including those already in place, in development, or planned for the future. The Collaborative's work on the project also included extensive mapping analysis, geographic information system database development, public outreach and information, and interagency coordination through the Massachusetts Bicycle and Pedestrian Advisory Board.
Josh Lehman, Former Bicycle and Pedestrian Program Manager for the Massachusetts DOT said to the Collaborative, "Thank you for consistently exhibiting creativity in identifying technical approaches, organizing and leading excellent public meetings that produced meaningful results, and for showing flexibility in working with my office our advisory committee."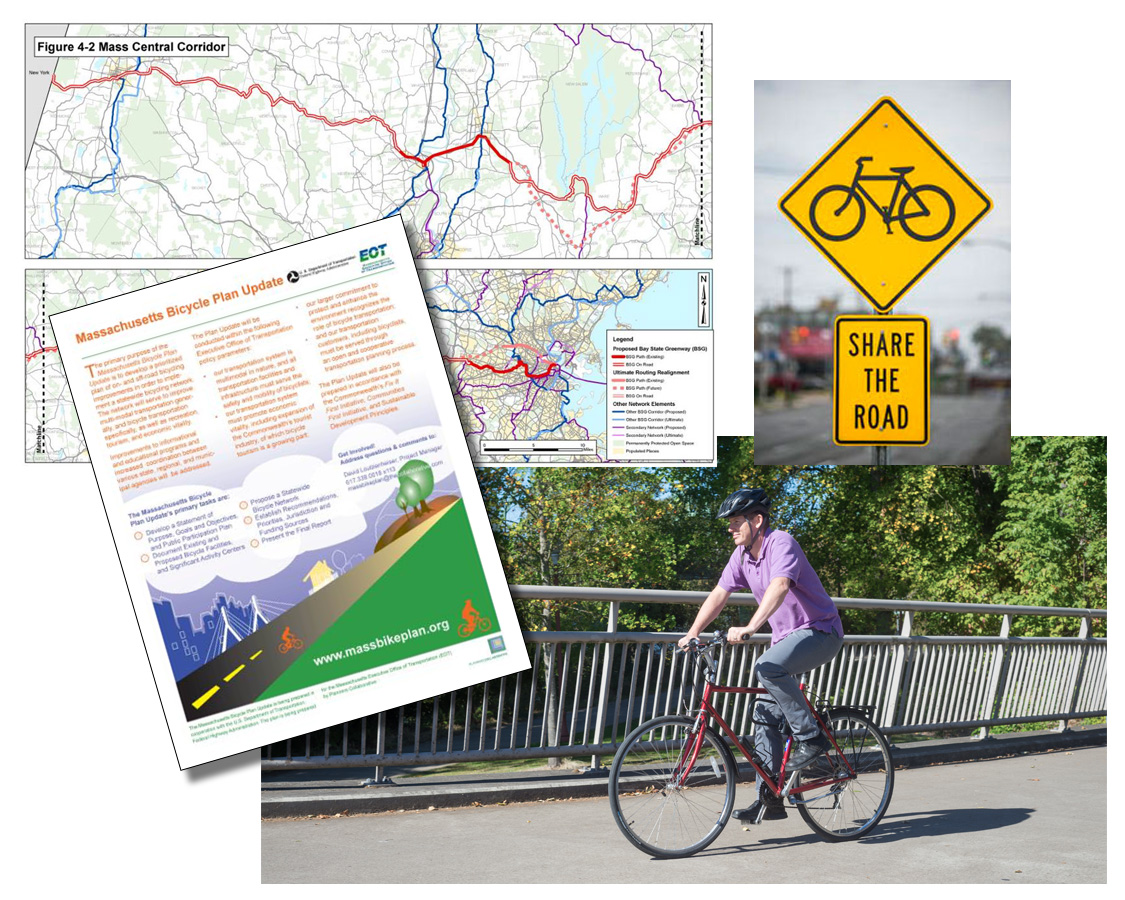 i View, download, and/or print this project summary.