Meetings & Events
For more than a quarter century, the Collaborative has organized meetings and events that include week-long youth summits attended by over 30,000 teachers and students, national town halls dedicated to the future of high speed rail, and smaller seminars, roundtable meetings, community workshops and focus groups. Professional gatherings are critically important ways for individuals and organizations to learn, step back and consider the future, and to explore new ideas, technologies, and steps for moving forward.
National Dialogue on High Speed Rail
Federal Railroad Administration
The Collaborative has provided a wide-range of public policy, planning, and outreach support services to the Federal Railroad Administration. One major task was to lead a nation-wide effort to promote a "national dialogue" on costs and benefits of expanding America's high-speed ground transportation – including high speed rail and magnetic levitation technologies. We organized, and served as primary facilitator, for seven large conferences and smaller breakout meetings of industry representatives, policy-makers, and the public. Conferences were held in Albany, Richmond, Boston, Portland, Sacramento, Orlando, and Chicago.
James McQueen, Former Assistant Administrator for the Federal Rail Administration recognized the Collaborative with, "Thank you for your fine work on the High Speed Rail project. The meetings you organized and led have sparked valuable discussions that will enable us to set policy for future."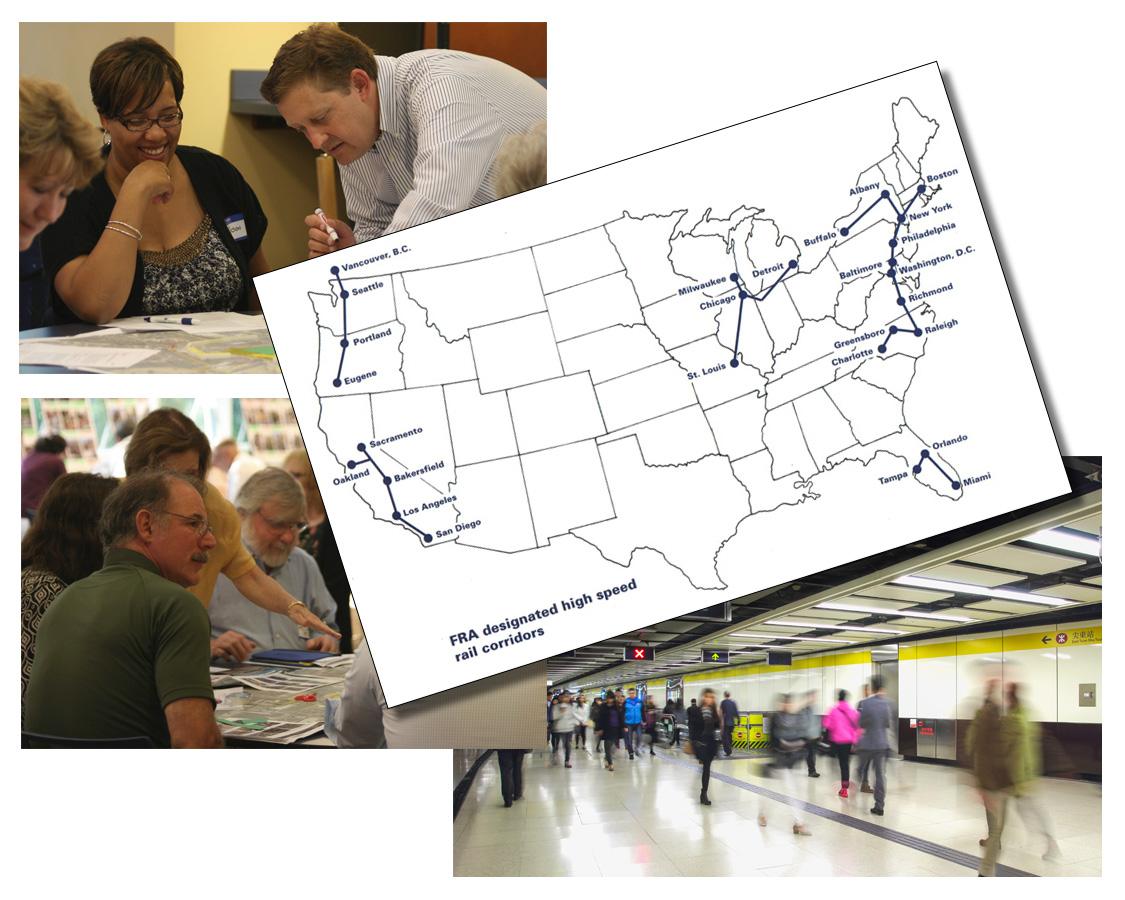 i View, download, and/or print this project summary.