Exhibits
Think outside the box? There is no box. The whole experience is what matters. We create exhibits that stir, inspire and educate. Even when we design boxes, we think outside them. Our exhibit work ranges from complete visitor center overhauls to the design and fabrication of exhibits for special events and trade shows.
Edgarville Airport
Smithsonian Institution
The interactive Edgarville exhibit at the Smithsonian Institution introduces tens of thousands of visitors each month to the exciting changes taking place in air travel. Edgarville is a unique, interactive, immersive exhibit developed by the Collaborative for NASA's Airspace Systems and the FAA. The objective of Edgarville is to excite and teach the general public by having users explore the cutting-edge developments taking place in support of air travel. The program encourages users to explore an interactive 3D airport environment and go behind the scenes of what is really going on, as well as learn about what changes are on the horizon.
Edgarville has garnered numerous national recognitions including: NASA Turning Goals into Reality (TGIR) Award, Silver and Bronze Telly Awards, Gold Remi Award, Worldfest Houston, Aegis Award, and the Silver AXIOM Award.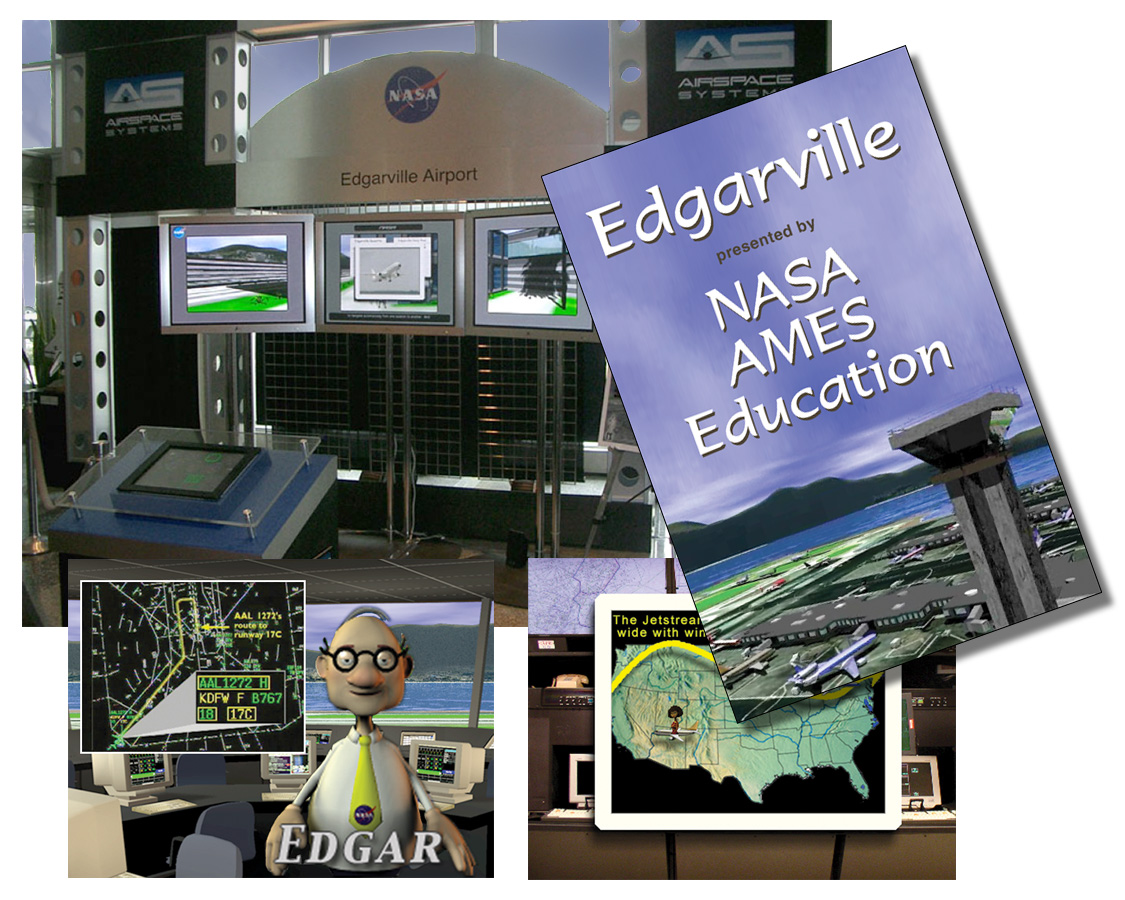 i View, download, and/or print this project summary.