Community Development
The challenge to all community development projects is encouraging growth that enhances the character of a community. The process requires a commitment to collaboration and judgment to bring together a mix of many voices, clear information and well-honed ideas.
Planning, Visioning, and Community Development
City of Sandy Springs, GA
Since 2011, the Collaborative has managed the Departments of Community Development, Economic Development, and Communications for the City of Sandy Springs. The firm oversees comprehensive planning, zoning, board of appeals process, land development, landscape architecture, and building department. Additionally, staff led a highly participatory downtown master plan process with the goal of creating a unique, vibrant, and walkable city center. Subsequently the City committed $275-million to create a new City Hall, 1,000-seat performing arts center, large city center green, and structured parking. This investment has since triggered significant housing, retail, and office development downtown.
Recently the firm's principals Joe Brevard and Ed Shoucair led a visioning process to revise the City's comprehensive plan, including designing an online survey and facilitating public meetings. Leaders of Sandy Springs civic associations also participated a focus group to share their thoughts on the challenges and opportunities facing the city. Eva Galambos, Former Mayor of Sandy Springs noted, "The Collaborative provides thoughtful expertise and creative thinking as they assist the city in our community development and communications programs, working with us from the development of our city center to community relations."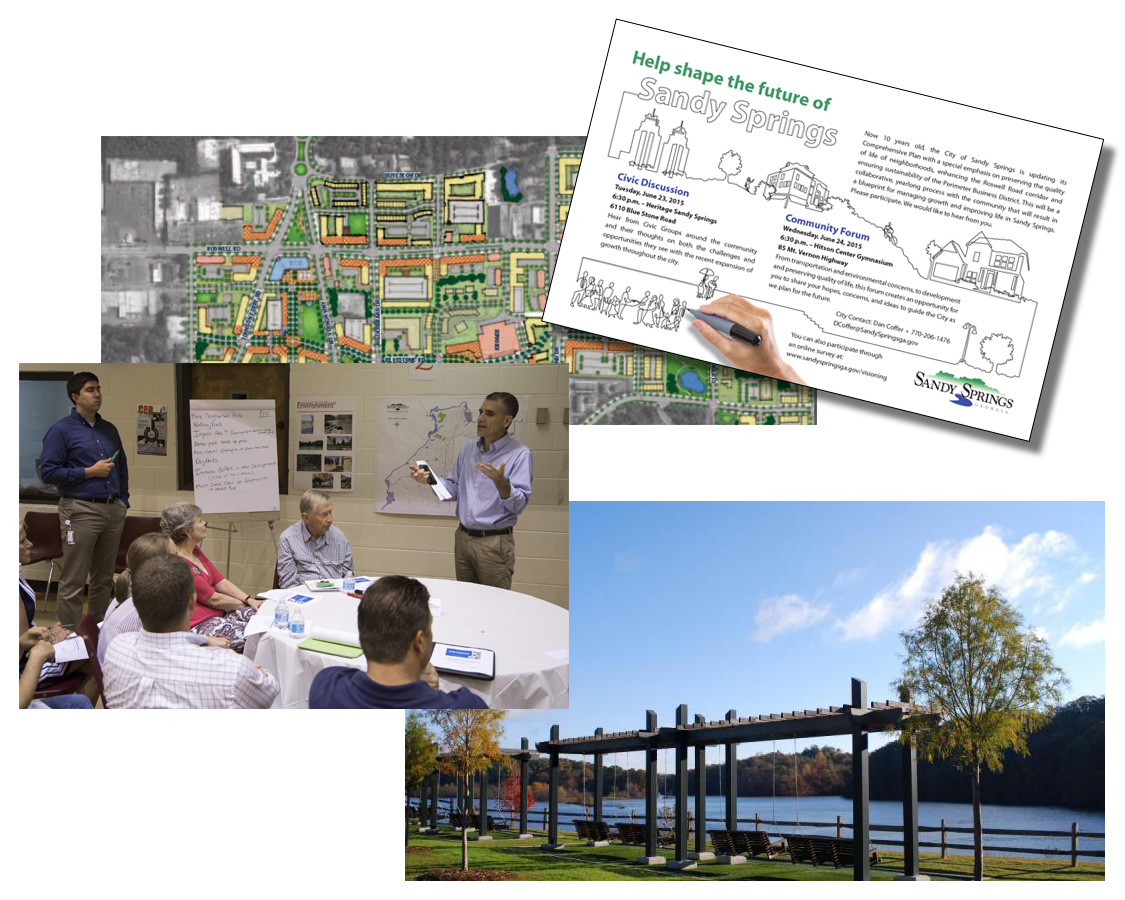 i View, download, and/or print this project summary.