Roadways and Enhancements
More than facilitating travel from place to place, each roadway presents an opportunity to add to both the visual character of community and the visual quality of a traveler's journey. Roadways present opportunities to serve as "smart streets" that carry multiple modes of transportation: pedestrians, bicycles, vans, buses, streetcars and light rail.
Transportation Special Studies
Fulton County, GA
In her capacity as Fulton County Public Works Director, Collaborative Vice President Angela Parker led the Fulton County's transportation planning efforts. This included serving on the Atlanta Regional Commission's Transportation Coordinating Committee. Additionally, Angela represented the County's interests in the development of numerous regional transportation studies. Three major studies include the Northwest Connectivity Study, "Revive I-285" and the MARTA East and West Line expansion studies.
The mission of Fulton County Public Works is to protect the health, safety and welfare of Fulton County's citizens through systematic planning, construction, maintenance and operation of the water, wastewater, stormwater and transportation infrastructure in the most sustainable, efficient and environmentally sound manner.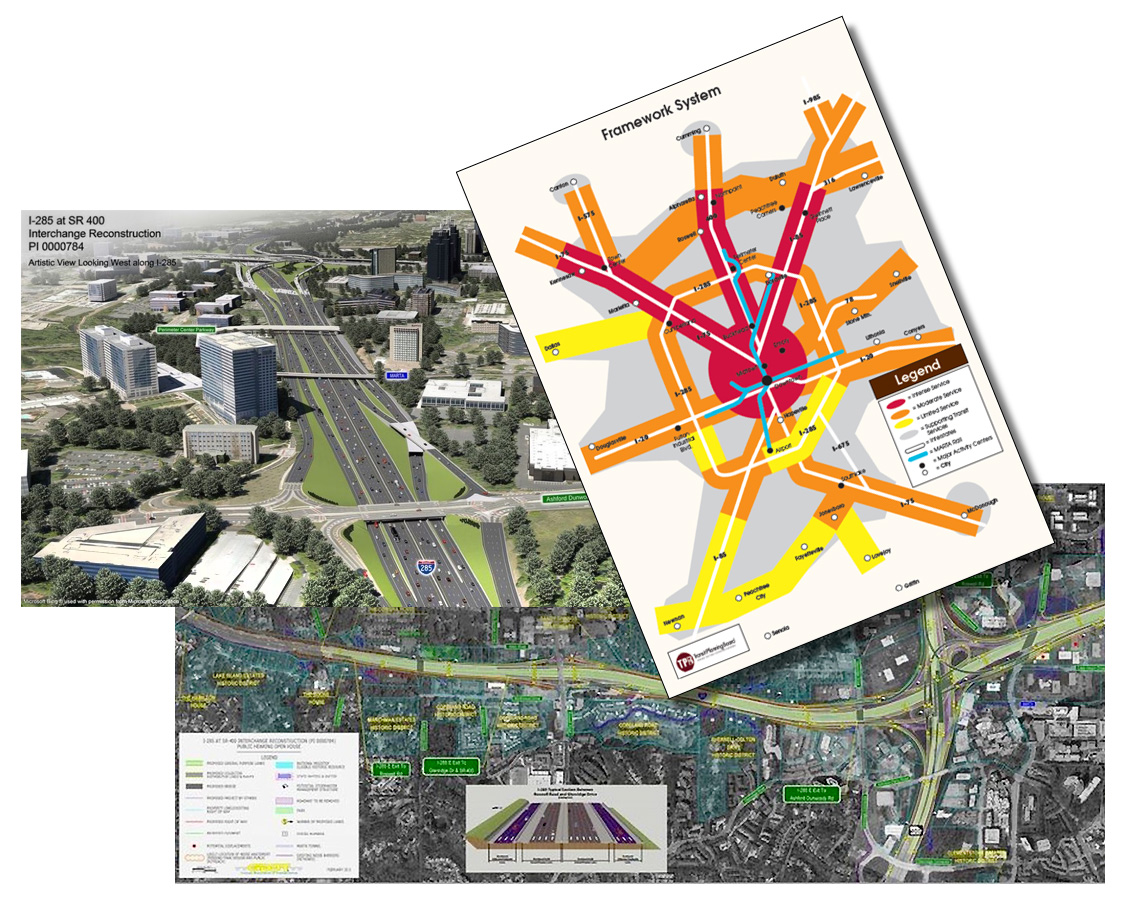 i View, download, and/or print this project summary.