Urban Design
The Collaborative's designers work with buildings, streets, public spaces, whole neighborhoods and districts, with the goal of making places that reflect and contribute to a community's identity.
NYC Penn Station Redevelopment
Federal Railroad Administration
The Collaborative played a key role in efforts to redevelop NYC's Pennsylvania Station. Redevelopment involves transferring most of Amtrak's operations from the existing Pennsylvania Station underneath Madison Square Garden into the historic landmark James A. Farley Post Office Building across 8th Avenue. In helping to assess the viability of the project, the Collaborative examined the project's potential regarding pedestrian circulation within and around the new station complex, land use and economic opportunities, and what the redevelopment project would mean to the local residential and commercial communities.
Today, the $1.6 Billion project is underway. The plan transforms the Farley building into an enormous 255,000-square-foot train hall, with a 92-foot skylight that's meant to evoke the look and feel of the old Penn Station—as in, the one designed by McKim, Mead and White back at the turn of the 20th century.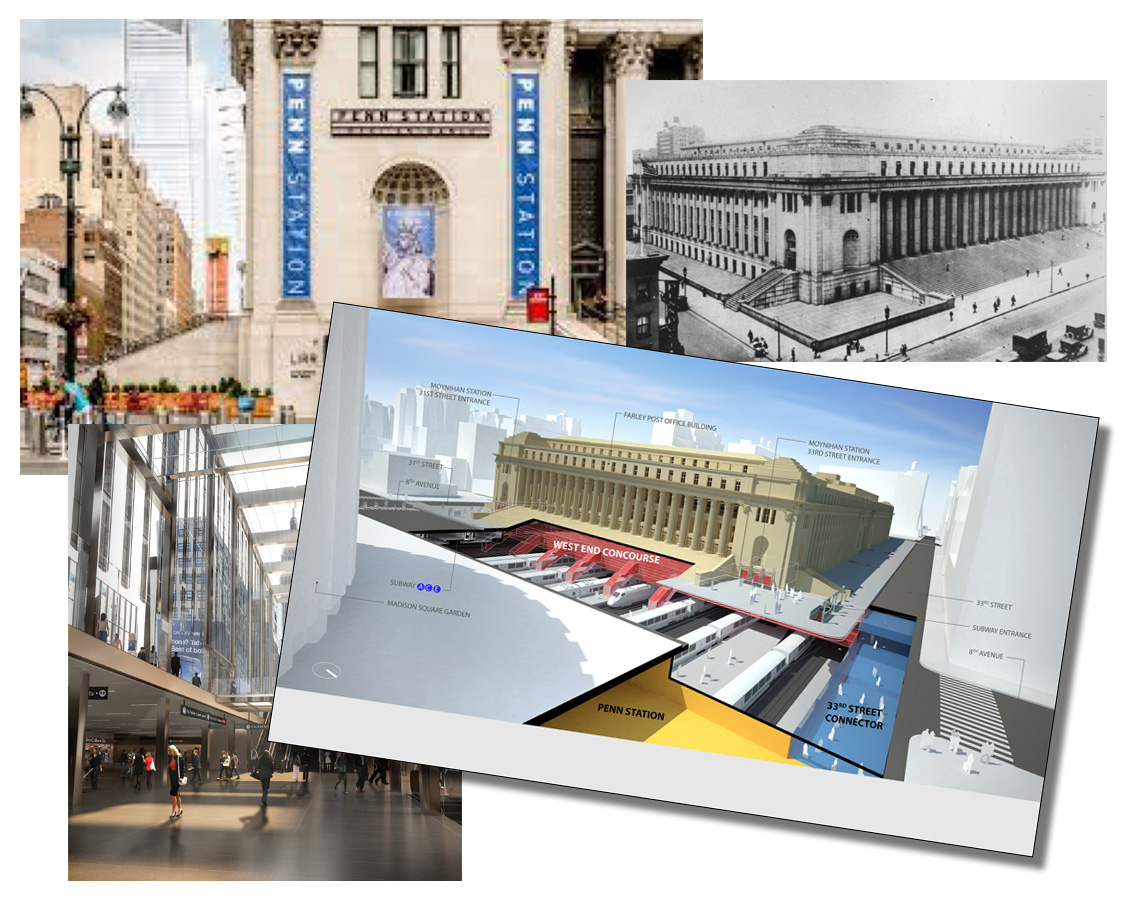 i View, download, and/or print this project summary.